Workshops / Events
Pre-registration required for all retreats and workshops. Payment with registration is required to hold your place. Space is limited! There is a 24-hour cancellation policy on all reservations. Please SIGN-UP ONLINE, at the studio or call 310.558.YOGA (9642).
Upcoming Yoga Retreat
Stay tuned for details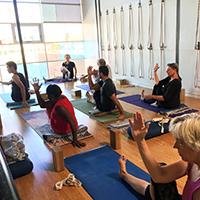 Charity Graduation Event
Sunday, February 19, 2017 (3:00-4:30PM)
Join us for a wonderful Charity Graduation Event to celebrate our teacher training graduates on Sunday, February 19, 2017 (3:00 pm - 4:30 pm). The graduates of Yoga Dayā's Fall/Winter 200 Hour Teacher Training Program will take turns leading the yoga class, and all proceeds will go to Yoga Gives Back, a non-profit organization.
Your generous donations will go to Yoga Gives Back (YGB). They are a 501(c)(3) non-profit organization dedicated to raising awareness and funds in order to alleviate poverty in India. YGB was founded in 2007 in Los Angeles, determined to find a way for the global yoga community to help the poorest people in the country that gave birth to yoga. Today, YGB partners with local NGOs in West Bengal and Karnataka, funding nearly 900 mothers and children with micro loan programs, education funds, and scholarships for higher education with a minimum of five-year commitment to each person.
Yoga Dayā's Service Project is an important aspect of our Teacher Training Program where our graduates volunteer in our community. We have chosen Yoga Gives Back as our way to give back. Please come and join us in celebrating the true meaning of DAYĀ (compassion), donate to YGB (suggested donation $40) and experience the teaching of our recent graduates!
If you are unable to attend, yet would like to donate, we are accepting donations in studio or online through Monday, February 27th Donate here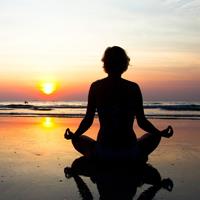 Pranayama Workshop with Tulsi Laher
Friday, February 24, 2017 (6:00-8:00PM)
Pranayama is the art of regulating the breath during inhalation, retention and exhalation. During inhalation we receive the vital energy in the form of breath, during retention the breath is held in order to permeate that energy, and during exhalation all thoughts and emotions are emptied with the breath representing surrender. Regulating the breath helps reduce stress and significantly impacts our sense of well-being. Breathing alters with emotions like fear and anxiety as well as according to life-style and aging. Learning how to consciously control the breath can help train the lungs so that breathing can be made more efficient. Through practicing pranayama you can calm the mind and increase your energy and focus. 'Better breathing means a better and healthier life'.
Suitable for ALL levels of yoga students, beginner and advanced alike.
Tulsi Laher holds an Intermediate Junior II Iyengar yoga certification, and teaches as well as mentors aspiring teachers at Yoga Daya.
Early Bird Price: (Before February 10th) $35 | Regular Price: (After February 10th) $45 > Click to sign-up
Advanced Asana Workshop with Tulsi Laher
Saturday, February 25, 2017 (1:00-5:00PM)
Join Tulsi for an exhilarating and rejuvenating afternoon filled with Advanced Asanas. Experience the evolution of yoga through cohesive sequencing designed to guide you safely and seamlessly through the poses. Expect to revive yourself with restoration at the end of the practice. Additionally, there will be a 15 minute break half way through the workshop. This is exploration of yoga at its best!
Early Bird Price: (Before February 11th) $70 | Regular Price: (After February 11th) $90 > Click to sign-up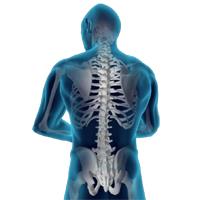 Yoga for Scoliosis Workshop with Tulsi Laher
Sunday, February 26, 2017 (12:00-2:00PM)
Get to know your spine! In this workshop Tulsi will help you define scoliosis and how it affects you, as well as demonstrate new ways to reduce pain and strengthen the supporting postural muscles. Improve your sense of well being and productivity. Join Tulsi for an afternoon of breathing techniques and yoga poses to help bring balance to your spine.
Tulsi holds an Intermediate Junior II Iyengar yoga certification and is best known for her ability to combine knowledge of bio-mechanics learned as a dancer with the healing properties of yoga. In addition to completing her teaching certification, Tulsi has conducted case studies on the benefits of yoga on scoliosis and currently teaches private sessions as well as workshops for scoliosis.
This workshop is open to ALL levels of yoga students, beginner and advanced alike.
Early Bird Price: (Before February 12th) $35 | Regular Price: (After February 12th) $45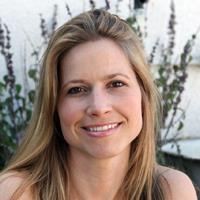 Beginners Yoga Workshop with Tulsi Laher
Sunday, February 26, 2017 (2:15-4:15PM)
In this workshop, we will break down yoga poses in an accessible and safe manner including modifications to help you achieve the physiological benefits of the poses. Whether you are a beginner student or may be intimidated to join a yoga class, this Beginners Workshop is a wonderful introduction to immerse yourself deeper in your yoga practice.
Early Bird Price: (Before February 12th) $35 | Regular Price: (After February 12th) $45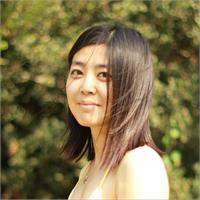 Twist and Detox Workshop with Tammy Gitter
Sunday, March 26, 2017 (12:00-2:00PM)
Experience the pure bliss of a good Twist! The key to ecstatic twisting is creating a stable foundation that allows the body to lift and the spine elongate which promotes expansion. A lot of people shy away from twists due to their intimidating appearance, but don't let that keep you from reaping all of the benefits that twists have to offer. We will explore the physiological benefits to the circulatory system and internal organs, structural benefits to the musculoskeletal system, and the subtle and focusing benefits to your body and consciousness.
In this workshop we will go through:
- Some of the different styles and approaches to twisting
- The importance of hip and pelvic stabilization when twisting
- Utilizing the bandhas
- How to go deeper and start binding your twists
- The role of your shoulders and heart
Please know that there will be a warm up involved in this workshop, so come prepared to move. We will end with a guided relaxation and Savasana.
After receiving her 200HR RYT with Yoga Alliance in Vinyasa, Tammy Minton Gitter traveled for seven months with her husband through India, Thailand and Indonesia all the while practicing Ashtanga Yoga with Senior teachers and studying Yogic Philosophy, Meditation, Pranayama and Energetic Healing with Swamis. Tammy is a Reiki 2 practitioner, certified Spiritual Emergence Peer Counselor through Dr. Emma Bragdon at IMHU (Integrative Mental Health University) and is currently enrolled in the Urban Priestess Mystery School with Ashley Turner and Sianna Sherman. Tammy also studies meditation techniques with Sally Kempton. Expect a challenging class that is fun, non-judgemental, interactive, and open to exploring the myriad of ways we show up on our mats.
Early Bird Price: (Before March 12th) $35 | Regular Price: (After March 12th) $45